About the course 

We are offering the first LEANS Champions training course in November 2022. This is a professional learning/professional development opportunity that will help you become a local LEANS expert, providing advice and support for other educational professionals to embed LEANS into practice.  
The course combines individual study with four live workshop sessions in November, led by members of the LEANS project team and experienced trainers from the Salvesen Mindroom Centre. All live sessions are online "twilight" sessions (dates at bottom of page).
Who is eligible for this course? 
The November 2022 training course is open to education professionals who meet all of the following criteria: 
Work in any UK nation or the Republic of Ireland.  

Have 3+ years' experience working in mainstream education (could be across roles). 

Work in a mainstream primary school during the 2022-2023 school year, or across multiple settings that include mainstream primaries. For example, you might be a classroom teacher, school leader, EP, SENCO, or in an inclusion-focused role. 

Have experience working with 8-11 year old pupils, the LEANS target age range. 

Demonstrate positive, accepting attitudes about neurodiversity and neurodivergent people. 

Are enthusiastic about supporting fellow professionals to understand, adopt, and deliver the LEANS curriculum. 
All course places are fully funded through a grant—there is no cost to you or your school. This also means that places are limited, and that we may not be able to offer a place to all eligible educators who apply. 
We know we've had interest in the Champions programme from outside the UK and Ireland, and we hope to offer more training in the future with wider eligibility.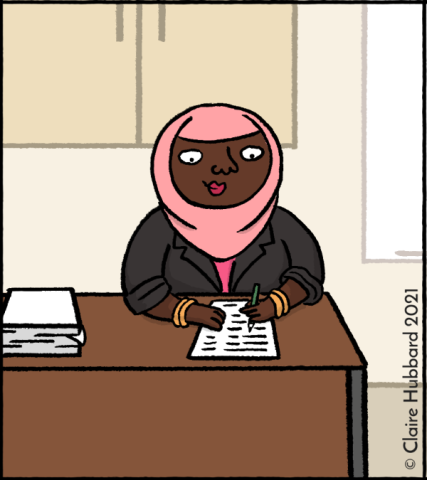 How to apply 
If you would like to train as a LEANS Champion and believe you meet the eligibility criteria, we ask you to please complete an online course application form, with information about your professional and lived experience, and reasons for wishing to be a Champion.  
Again, please review the course information sheet in full before deciding whether to apply for this professional learning/professional development opportunity. Please also check your availability on the course dates (below, and on info sheet).  
Key dates for the November 2022 course 
Applications open: Late August 2022 
Applications close: 12 noon, Monday September 26th. Please note this is a change. Applications originally were scheduled to close at 23:59 that day.
Applicants notified: By end October 7th (TBC) 
Pre-course preparation tasks assigned: mid-October 
Course delivery:  

Cohort 1, four "Twilight sessions" on November 7-8 and November 14-15.  
Cohort 2, four "Twilight sessions" on November 9-10, and November 16-17 

Course feedback requested from participants: mid-November 2022 
Individual follow-up with course participants: Spring 2023  
Questions? 
If you have any questions about the application process, the course, accessibility, or anything else, please e-mail us (LEANS@ed.ac.uk) with subject line "LEANS Champions course question".  
If you know you are not eligible for this course but are interested in commissioning LEANS-related training/CPD in your setting, we are happy to discuss that with you. Please see our contact page!