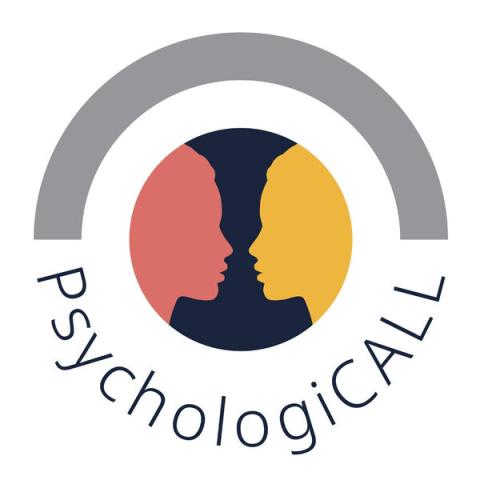 Each episode is a conversation between SMRC Director Sue Fletcher-Watson and a fellow academic. Together Sue and her guest discuss one of their recent (or classic) papers relating to child and adolescent development and learning. We hope these bite-sized, guided tours of recent research papers - via an informal chat with the author - will interest and inform you. 
Where to find us
All episodes are available on Buzzsprout.
Season 1 includes chats with the likes of Jenny Murphy on interoception and Tony Charman on screening for autism in the early years, as well as many more experts, such as Lucy Livingston and Umar Toseeb.
Season 2 launched in February 2021 - features discussions with Teresa Tavasoli on anxiety and sensory reactivity in autism, early life experiences and long-term outcomes with Louise Maryatt and language development with Courtenay Norbury.
About PsychologiCALL
The idea of PsychologiCALL stemmed from the Covid-19 pandemic and lockdown. With lots of folk home-schooling and our usual family routines disrupted, it seemed like parents might also value some wee insights into their children's development. Given the success of the podcast and the brilliant discussions it has stimulated, we have made a permanent home for it here on our Resources and Outreach pages.
We don't have a recording booth or fancy equipment, so these are short calls with psychologists who study learning and development in children and young people. We hope this bitesized brain food will be a nice change of pace. 
Season 1
Lots of information about Season 1's episodes are below. You can find more info on episodes from Season 2 on Buzzsprout.
Image

 

Episode 1: Dr Vic Simms

Dr Vic Simms is a developmental psychologist at Ulster University who specialises in cognitive development, specifically mathematical thinking. During this podcast she chats to Sue about a piece of work looking at mathematics skills in individuals with Williams syndrome and Down syndrome.

Twitter: @drvicsimms

Image

Episode 2: Dr Katie Cebula

Katie is a developmental psychologist at the University of Edinburgh whose research explores family relationships, particularly sibling relationships in families with a child with developmental disabilities. During this podcast she chats to Sue about a piece of research which explores sibling relationships when one child has Williams syndrome.

This article is part of a special issue on Understanding Sibling Relationships in Developmental Disabilities. Link to Special Issue.

Find out more about Katie's research

Twitter: @KatieCebula

Image

Watch on You Tube (with subtitles)

 

Episode 3: Dr Duncan Astle

Duncan is a developmental psychologist at the University of Cambridge whose research explores how cognitive development relates to neural structures, networks and processes. During this podcast he chats to Sue about a piece of research which shows that for any specific learning profile there are many underlying possible brain networks. 

Twitter: @DuncanAstle

Image

Episode 4: Dr Jo Van Herwegen

Dr Jo Van Herwegen is a developmental psychologist at UCL Institute of Education who specialises in improving educational outcomes for children with learning difficulties. During this Podcast she chats to Sue about a piece of work looking at mathematical development in children with Williams syndrome and Down syndrome and what this research can tell us about mathematical development for typically developing children.

Twitter: @JoVanHerwegen  also @CDLDlab (look for #maths@home for the maths games mentioned in the podcast)

Image

Episode 5: Dr Jenny Gibson

Jenny is a Senior Lecturer in Psychology and Education at the University of Cambridge. She leads a team of research staff and postgraduate students investigating topics related to play, social development, and language development in children. During this podcast she talks to Sue about her study investigating how children's pretend play with their friends and classmates could contribute to their social development.

Twitter: @DrJennyG

Image

Episode 6: Dr Felicity Sedgewick

Felicity is a developmental psychologist at the University of Bristol who specialises in autism, relationships, and gender. During this podcast she chats to Sue about a piece of work looking at the friendships and romantic relationships of autistic women, and the ways in which they are both similar and different to the experiences of non-autistic women.

Twitter: @SedgewickF

Image

Episode 7: Dr Holly Joseph

Holly is a developmental cognitive psychologist at the University of Reading who specialises in reading development and difficulties. During this podcast she chats to Sue about a piece of work looking at how children learn new words they encounter during reading, and how some children find this more difficult than others.

Twitter: @drhollyjoseph

Image

Episode 8: Dr Joni Holmes

Joni is a cognitive developmental scientist at the MRC Cognition & Brain Scientist, University of Cambridge. She specialises in learning difficulties and developmental disorders. During this podcast she chats to Sue about a piece of work exploring how communication, behavioural and cognitive difficulties interact and co-occur in children with and without traditional diagnoses of learning-related disorders.

Twitter: @joniholmes80 and lab account: @calmcbu

Image

Episode 9: Dr Jenny Murphy

Dr Jenny Murphy is a psychologist at Royal Holloway University of London who specialises in interoception and social perception. During this podcast she chats to Sue about a piece of work looking at the relationship between interoceptive attention and interoceptive accuracy. 

Twitter: @JJMurphy90

 

Image

Episode 10: Dr Umar Toseeb

Dr Umar Toseeb is a Lecturer in Psychology in Education at the University of York. He is interested in children's mental health and wellbeing, specifically children with developmental differences such as developmental language disorder and autism spectrum conditions. During this podcast he chats to Sue about his recent paper on how prosocial behaviours (helping, sharing, caring etc.) develop during childhood and how they are related to mental health and wellbeing in children at risk of developmental language disorder.

Twitter: @UToseeb

Image

Listen on SoundCloud

Episode 11: Dr Sam Wass

Dr Sam Wass is a developmental psychologist at the University of East London who specialises in investigating how early development is affected by the environments we grow up in, and by people around us. He talks to Sue about why children exposed to noisy and chaotic home environments show such widespread patterns of impairment during later life - affecting both academic performance, and long-term mental health outcomes. 

Twitter: @DrSamWass

Image

Listen on SoundCloud

Episode 12: Professor Liz Meins

Elizabeth Meins has been studying how parents interact with their infants for 30 years. Her research has shown how "tuning in" to your child (so-called mind-mindedness) has a positive impact on parenting and children's development. During this podcast she chats to Sue about her recent work in developing a smartphone app that has proved effective in boosting parents' mind-mindedness.

Twitter: @ElizabethMeins

Image

Listen on SoundCloud

Episode 13: Dr Lucy Livingston

Dr Lucy Livingston is a psychologist and Lecturer at Cardiff University in the Wales Autism Research Centre, who specialises in neurodevelopmental conditions such as autism spectrum disorder. During this podcast, she chats to Sue about a piece of work looking at compensatory mechanisms in adolescents with autism spectrum disorder. 

Twitter: @Lucy_Livingston

Image

Listen on SoundCloud

Episode 14: Professor Tony Charman

Tony's main research interest is development in autism and the clinical application of this work via screening, diagnostic, epidemiological, intervention, and family studies. During this podcast he chats to Sue about a piece of work looking at outcomes from an autism early screening study that taught him a lot about the value of sample, cohorts and methods.

Twitter: @Tony Charman