In a nutshell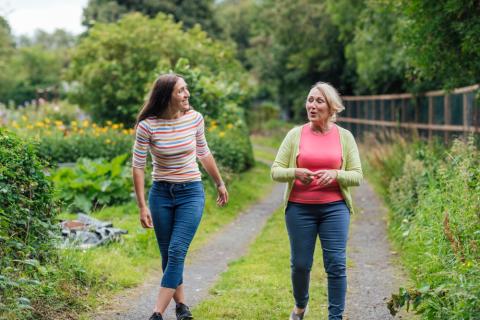 This PhD project aims to explore how autistic people communicate with one another, and what sorts of communication behaviours feel natural to autistic people. Using this understanding, we hope to improve communication between autistic and non-autistic people, by producing training resources about how autistic people prefer to communicate.
About the project
Several recent studies have suggested that autistic people may communicate better with other autistic people than with non-autistic people. This suggests that there may be an autistic communication 'style', and that part of autistic communication difficulties is the mismatch between this style and non-autistic people's style. However, we don't currently know what this autistic communication style might look like.
Focus Group
Using an online focus group, we will ask a diverse sample of autistic people about their experiences with communication: what they find polite/impolite or natural/unnatural, their experiences talking to autistic vs. non-autistic friends, and how they signal interest or friendship during communication.
Behavioural Coding Scheme
Using the information from the focus group -  and from a literature review - we will develop a coding scheme designed to identify the most important and most informative elements of an autistic communication style. A panel of autistic co-researchers will be recruited to help with the development, and the coding scheme will be piloted on an existing set of videos showing autistic and non-autistic people without learning disabilities interacting. We will then pilot the coding scheme with a group of autistic people with learning disabilities and both autistic and non-autistic staff at Scottish Autism.
Training Module
Assuming the coding scheme development is successful, we will develop a training module for staff at Scottish Autism, designed to improve communication between staff and autistic service users. We will evaluate the success of the module using a mix of qualitative (semi-structured interviews with staff and service users) and quantitative (online questionnaire) methods.
Impact
Understanding how autistic people communicate could help improve communication between autistic and non-autistic people, by providing ways for non-autistic people to adapt their communication to better suit autistic friends, family, or service users. The work with Scottish Autism, specifically, should have benefits for the autistic people who use their services – and possibly autistic people who use other similar services too – by suggesting ways to improve communication between staff and service users.
Primary project contact