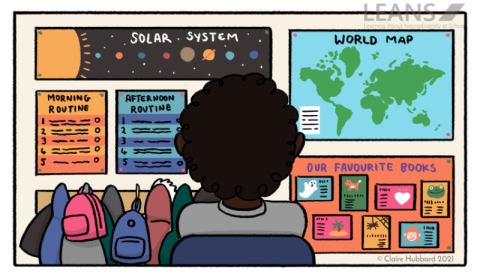 This page includes free resources related to the LEANS programme, and to neurodiversity more generally. Most are not part of the main classroom resource pack. They may be useful for educators, community members, families, and other professionals.
LEANS fact sheets 
Coming soon! 
LEANS info flyers 
Quick info flyer for schools (Version B, April 2023) 
Spread the word about LEANS resources in a school or other organisation with our free info flyer (2 sides of A4), now updated to include information about support from the LEANS Champions, and to flag that parent/carer info is also available. This colourful flyer has basic LEANS info, but isn't a comprehensive fact sheet—it encourages interested people to visit the website for all the details and downloads.