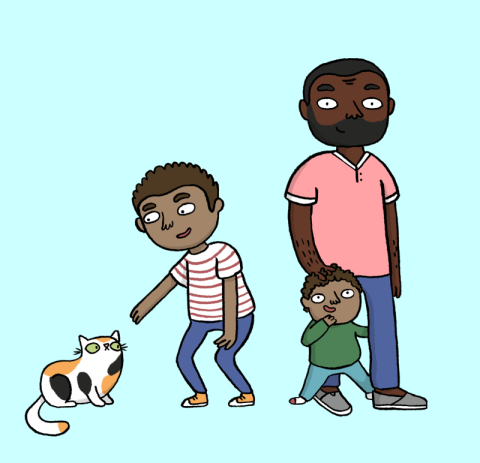 LEANS introductory resources for parents and carers
What are the parent/carer resources?
As part of the LEANS Community (LEANS-C) impact project funded by the ESRC, LEANS team members from the Salvesen Mindroom Centre and the University of Edinburgh have created companion resources to the LEANS programme for mainstream primary schools, written especially for parents and carers.
Even before launching LEANS, we heard from many committed, active parents wanting to know what they could do to support neurodiversity understanding, or to get their child's school to use LEANS. Parents and carers can play an essential role in influencing schools and speaking up for neurodiversity's place in the curriculum. It complements what researchers (like the LEANS team) and organisations like the Salvesen Mindroom centre can do to reach teachers and schools.
We've also heard from other parents/carers who are curious about LEANS, and looking for clarity on what's involved, and how it might affect their child—especially if their child has an additional support need (or SEND, ALN).
This set of resources aims to fulfil both needs, providing easily understandable information that answers parent/carer questions, and also provides a template if you'd like to propose LEANS to your child's school. LEANS-C project partner the Salvesen Mindroom Centre charity led development of these resources. They are extremely knowledgeable about neurodiversity, and about supporting young people and their families, particularly around education.
The LEANS introductory resources for parents and carers include three documents that you can use together:
The parent/carer information sheet explains what the LEANS programme is, and how it can help your child's school to understand neurodiversity. It answers common questions parents and carers may have.
The School Template Letter is a starting place to propose LEANS as a resource at your child's school. It makes a case for why LEANS could be beneficial, and outlines some of the content.
We recommend sending your letter with The Learning about Neurodiversity at School (LEANS) Programme: a short induction for schools' booklet, which gives more information targeted at schools, and links to the resource website where they can access detailed information and download the resource pack.