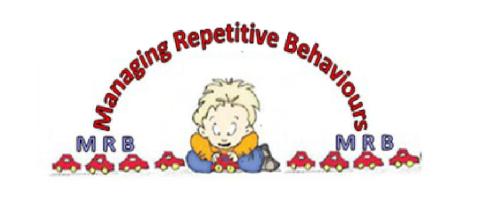 In a nutshell
The main aim of the MRB trial is to compare two parent groups. One parent group focuses on helping parents to understand and respond to their children's restricted and repetitive behaviours. The other is a broader group, giving parents more general information about autism.
About the project
Design
This study is a randomized controlled trial carried out in three different areas across the UK. It compares the Managing Repetitive Behaviours (MRB) parent group to the Learning about Autism (LAA) parent group. The MRB group is focused on helping parents to understand and respond to their childrens' restricted and repetitive behaviours, whereas the LAA group is less focused around restricted and repetitive behaviours specifically, providing more general information about autism. 
Participants/Eligibility
Parents/ carers are able to take part in this research if they have a young child aged between 3 – 10, who has a diagnosis of autism spectrum disorder. In addition to this, parents must have sufficient English, agree not to take part in any other research trials that are focused on other parent groups, and be willing to attend whatever group they are invited to.  
Method
Recruitment: 

Clinicians are provided with information about the research and asked to introduce it to potentially eligible families. These families are given an information sheet explaining the study and a form that they can return to the research team if they are interested in taking part in the study.
Baseline:

  If a family are eligible and agree to take part in the research, they are asked to complete some questionnaires and an interview with a member of the research team. They are also asked to come to the university with their child and take part in an autism assessment called the Autism Diagnostic Observation Schedule (ADOS). Following this, families are randomly assigned to either the MRB or the LAA group by a computer.
Intervention:

  Once allocated to either the LAA or MRB group, parents attend their designated 8-week parent group.
Follow-up:  Families are contacted by the research team on three different occasions to follow up: immediately after taking part in a parent group, then 24 weeks later and 52

weeks later.
Impact
This intervention has the potential to add to the range of early interventions that are currently available to meet the needs of young children with autism spectrum disorder and their families. This is important because not only does it ensure that the most effective and appropriate resources are being offered to families, but it also reduces the potential risk of a challenging restricted and repetitive behaviour having a long-term negative impact on children with autism and their families.
Funder
National Institute for Health Research (NIHR) Health & Technology Assessment
Key contact
Find out full details about the trial.