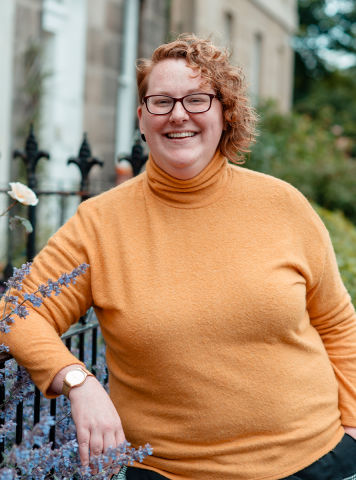 We are delighted that our Director has received this recognition of the quality and impact of her work from the University of Edinburgh. Sue's journey to become a professor began early in her life when she started volunteering with the Oundle School Mencap Holiday in 1997. This is where Sue first became interested in developmental disabilities, and autism in particular. She stayed with the organisation for 20 years before founding her own charity, SuperTroop, running similar residential holidays for disabled children and young people in Scotland.
Sue gained her undergraduate degree in Psychology at the University of St Andrews in 2003, and then went on to gain a Masters and PhD at Durham University in 2004 and 2008 respectively. She joined the University of Edinburgh in 2010 with a Nuffield Foundation Fellowship and became a Chancellor's Fellow in 2014. Sue was appointed Director of the Salvesen Mindroom Research Centre in 2019.
Sue places children and adults with lived experience of learning difficulties in empowered roles at the centre of her research, as well as working closely with parents and other allies. A former trustee of Scottish Autism, Sue works closely with third sector organisations to inspire and contribute to high-quality, respectful, evidence-based practice.